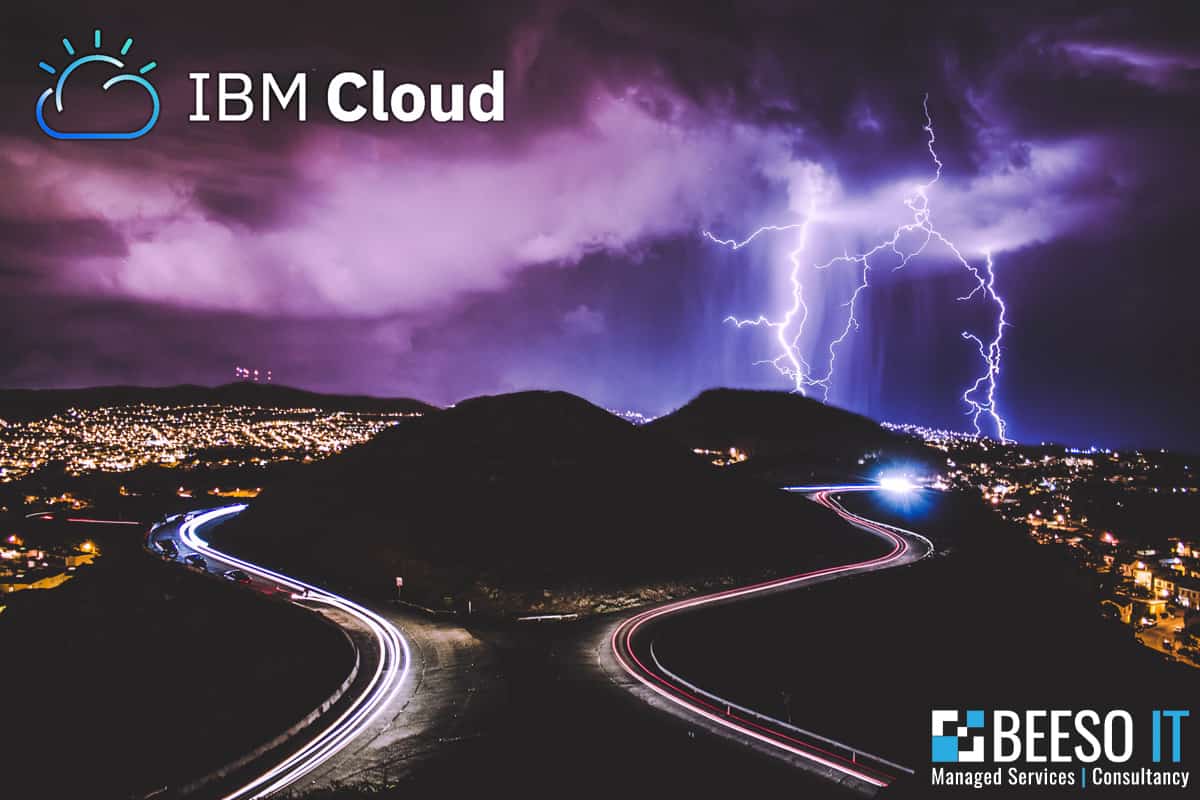 13 Dec

ENHANCE THE POWER & CAPABILITY OF YOUR BUSINESS WITH IBM CLOUD

Although a late entrant to the cloud club, IBM has taken the business world by storm all thanks to IBM Cloud.

What started as a joint effort with LotusLive in 2008 was soon renamed as IBM SmartCloud for Social Business. Although IBM doesn't enjoy the same market share as the three giants – Amazon Web Services, Microsoft Azure, and Google Cloud Platform do, IBM is definitely one of the largest cloud computing providers on the planet.

What makes IBM's cloud offerings a bit tough to understand are the different brand names that the company uses! IBM Cloud, for instance, is an umbrella term that includes all things related to software, hardware, and services to help enterprises build a private cloud. On the same lines, Bluemix is a term used for the PaaS (Platform-as-a-Service) services and SoftLayer is a term for IaaS (Infrastructure-as-a-Service).
So, what does IBM Cloud offer?
IBM Cloud offers you virtual servers, server software and GPU computing that integrate flawlessly with your existing infrastructure.
Easily augment the storage capacity of your organisation with IBM Cloud.
Do not just store data, but also derive useful insights from it with the help of big data hosting, data services, MongoDB hosting, and others.
IBM Cloud takes extreme care that your cloud environment is completely safe and secure. The entire set up makes use of hardware security modules, firewall, SSL certificates and more.
IBM Cloud is What Your Business Needs
IBM Cloud is unthinkably one of the best when it comes to offering top-grade performance and reliability. That said, if you are particular about the security of your organisation, the bare metal servers offered by IBM will meet all your safety and security requirements.
You also get to customise your cloud the way you want – based on your preferences and needs.
The company offers you with three deployment models:
Here, access is provided to virtual servers in a multi-tenant environment such that your organisation can choose to deploy its applications in a geographical region of your choice.
Quite predictably, this acts as your private cloud that is hosted by IBM in one of its data centres.
Private IBM cloud is similar to the dedicated one, the only difference is that this cloud is hosted in your own data centre.
We're Beeso IT, how can we help?
All cloud infrastructure services, particularly ones moving so rapidly, can be a minefield. There is little in the way of clarity and support in best tailoring the cloud infrastructure that meets the needs of your business… which is exactly where Beeso IT steps in. Our expert team of engineers, consultants, solution architects and project managers work right alongside our client's internal IT teams – bringing their years of technical experience & competencies to your business on a need by need basis.
Wherever you require support, for whatever technology requirement. The Beeso IT team are on-hand locally as your global technology partner. If you are considering your cloud infrastructure & services, please contact the team today.